Enterprise CCTV Solutions
The point of having a video surveillance system is to have a constant eye on your locations. We'll work with you to decide which of the many CCTV products and solutions out there makes the most sense for your stores and your budget, while still providing you with maximum coverage. We'll help you upgrade your current analog system to a mega pixel system at minimal cost.
CCTV solutions are managed through a single point of contact and can deliver:
Rapid deployment of your video surveillance system across all locations
Proactive monitoring of your systems and alerts when cameras go offline
Demographic analysis, facial recognition, customer accounting, and customer counters
Multiple site views so you can see all of your locations on one screen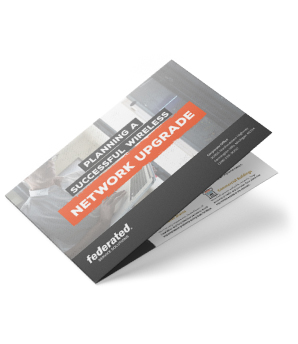 Use our WLAN Planning Guide to choose the tools and technologies that best match your goals and budget.