Enterprise Infrastructure Design
The largest retail, manufacturing, automotive, and global corporations in the world trust us to design network solutions that help them provide a better customer experience.
From new site construction to infrastructure modifications and service we specialize in all the systems that you need to keep your business up and running in both customer facing locations and the facilities that support them.
Our Engineers stay on top of industry innovations and follow wired and wireless network design best practices to deliver solid, stable infrastructure.
Enterprise infrastructure solutions include Wired and Wireless Networks, CCTV, and Music and Paging.
If you need true end-to-end network design, you'll get a complete IT system deployment including:
Wireless Predictive Design and Planning
Wireless Heat Mapping

 

and Site Coverage Verification
Cabling Infrastructure
Network Design, Configuration, Staging, and Installation
24/7 Technical Support Desk
Long Term Device Management and Monitoring
Evaluation and implementation of best practices to protect against

 

network security threats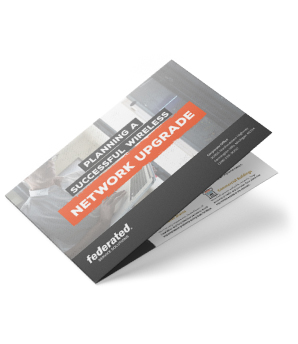 Use our WLAN Planning Guide to choose the tools and technologies that best match your goals and budget.